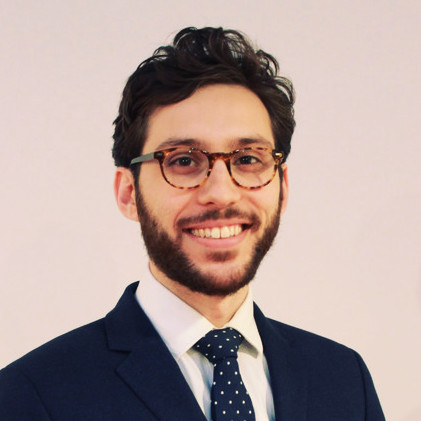 Frederick represents vulnerable claimants who have been subject to mistreatment at the hands of state and private organisations, helping them to obtain redress through a range of legal means, including civil claims, inquests, and judicial review.
Frederick specialises in clinical negligence, personal injury, inquests, actions against the police, human rights, and employment law. He regularly appears in court in civil applications, interlocutory hearings, and fast-track and multi-track trials, and has experience of both submissions and witness examination. He is experienced in drafting advices on liability and quantum, schedules of loss, and statements of case in clinical negligence and personal injury claims.  Frederick also represents bereaved families across a wide range of inquests including those raising issues of complex medical evidence.
Before joining the Bar, Frederick worked for a number of organisations, including the Habeas Corpus Project, where he advised on asylum claims of individuals who were left with mental and physical scars following persecution.  He also represented claimants in the Social Security Tribunal for the Free Representation Unit, many of whom suffered from chronic medical conditions and disabilities.  In addition, he worked on a pro bono basis for the School Exclusion Project, acting as a legal lay representative for the parents of excluded pupils at hearings in front of school governors and independent review panels. Frederick is currently the director of Lawyers Against the Repeal of the Human Rights Act (LARHRA), a campaign group comprised of legal academics and practitioners whose objective is to protect the HRA.
Frederick spends his spare time making and eating hummus, ice skating, and singing folk music.
Clinical Negligence
Frederick has a growing clinical negligence practice covering a wide range of medical specialties and value, including up to multi-million pound claims. He is an experienced advocate, acting both as junior and leading counsel, and has considerable cross-over experience in the fields of personal injury, inquests, and costs.
Frederick regularly represents vulnerable claimants and tries to combine a friendly, approachable manner with sensitivity towards them.  He also has a busy paperwork practice which includes drafting pleadings, advices on liability, quantum procedure and tactics, schedules and counter-schedules.
Recent cases include:
Stroke and neurological conditions. He is acting as junior counsel to Robin Oppenheim QC in a case where a patient suffered a stroke as a result of negligent advice to a patient with a haematological condition to refrain from taking her regular anticoagulation treatment. This case raised complex issues of causation because there were four competing theories about the cause of the stroke.  This required evidence from multiple disciplines (including stroke physicians, cardiologists, general practitioners, haematologists, and clinical pharmacists).  The case also raised a novel legal point regarding the scope and relevance of contributory negligence in the medical negligence context, as it was alleged that the patient had failed to take certain steps which would have reduced the risk of her stroke.

Gastrological and intestinal illness.  He is advising on the merits and quantum in a complex case about a prisoner who died as a result of a perforated peptic ulcer which led to intra-intestinal sepsis. At the inquest, Frederick persuaded a jury that there were significant failures by medical and nursing staff to diagnose, treat, and refer this patient to hospital which caused his death. 

Appellate work.  Frederick is acting as junior counsel on the appeal of the decision in Bass v Ministry of Defence, a test case about whether soldiers who contracted Q-Fever whilst posted in Afghanistan should have been provided with appropriate chemoprophylaxis.  Permission is presently being sought for a "leapfrog" to the Court of Appeal due to the public importance of this case.

Respiratory conditions. Frederick is currently acting in a high-profile claim regarding a man who suffered a respiratory arrest following restraint by private security guards.  The case involves expert evidence from a wide range of disciplines (seven at present) in order to ascertain the cause of death. 

The scope of the duty of care.  He is currently advising on an important case concerning whether and in what circumstances the children of a patient with a genetic disorder are owed a duty of care by their parent's doctor.

Catastrophic birth injuries.  Frederick has assisted or acted as junior counsel to Robin Oppenheim QC on several cases where antenatal and postnatal care were sub-standard, resulting in permanent and severe brain damage to the child.  Frederick assisted by providing detailed analysis of the medical notes, drafting pleadings, formulating questions to the medical experts, and doing the interlocutory applications to resolve procedural issues.

Failed and delayed diagnosis. He has settled pleadings and advised on the merits in relation to a claim for failure and delay to diagnose a penile injury resulting in significant pain and loss of sensation.

Suitability of care and treatment for mentally unwell persons.  Frederick is currently instructed in a claim against a GP for her failure to refer a middle-aged woman with chronic depression who committed suicide to community mental health services prior to her death, or to provide her with suitable medication. This claim involves complex issues of breach (the risk of self-harm increased incrementally over a two-year period) and causation (to ascertain whether treatment and referral would have made a sufficient and timely difference to the Claimant's mental health).

Cardiological-related injury or illness. Frederick is currently acting as lead counsel in a claim against a Hospital which failed to diagnose abnormalities in a patient's heart, resulting in a myocardial infarction (heart attack).  This claim involves complex and competing expert evidence about the clinically significant warning signs of a myocardial infarction. 

Plastic and cosmetic surgery.  Frederick advised on the quantum in relation to cosmetic alterations to a person's face and body following a serious car accident.

Epileptic seizures.  Frederick is acting in one claim in which an undiagnosed head injury acted as the focal point for a partial tonic-clonic seizure, resulting in a cardiac arrest and death.   In another claim, the individual suffered an epileptic seizure after healthcare staff in custody failed to arrange for the prescription of anti-epileptic medication or management of the condition in hospital.
Inquests
Frederick represents bereaved families in coronial proceedings and has experience well beyond his call in this area.  Because of his other areas of expertise, Frederick is particularly suited to inquests into death at work or in prison, deaths following medical treatment, or deaths related to mental illness. 
Unlawful killing
JB (ongoing): A month-long inquest into the death of a young man who suffered a heart attack after being restrained by security staff and died nearly two months later. The inquest is set to hear from experts from a wide range of medical and professional fields in order to ascertain whether the restraint employed was causative of the deceased's death.  The inquest is likely to raise significant issues regarding the regulation of the private security industry.  The complexity of the legal and factual issues has prompted the Coroner to instruct Counsel to the Inquest. The case has been covered by various news outlets, including ITV and the Manchester Evening News.
Police/Prison inquests
AR (2019): A high-profile, two-week, Article 2 jury inquest into the death of a prisoner where the jury found that medical staff had caused the prisoner's death by their neglect.  The inquest prompted multiple referrals to professional disciplinary bodies, a Prevention of Future Deaths report being sent to the head of NHS England, and admissions of fundamental systemic failings by the responsible NHS Trust. This inquest raised also raised novel legal issues regarding juror eligibility.
DA (ongoing): An Article 2 jury inquest into the death of a young prisoner who killed himself following threats made against him by other prisoners and potential failures to provide appropriate mental health care and attention.  This wide-ranging inquest is set to address the flawed interactions between the disciplinary and the healthcare side of the prison.
MN (ongoing): An Article 2 jury inquest into the death of a middle-aged man who was taken into custody, presumed intoxicated.  His condition deteriorated in custody and he suffered multiple episodic seizures ultimately resulting in a cardiac arrest and death.  Custody staff, including custody sergeants, detention officers and healthcare all failed to spot tell-tale signs of the deceased's head injury, and demonstrated a conspicuous disregard for the relevant protocols for assessing the condition of detainees. Frederick is being led by Fiona Murphy, Senior Counsel.
BP (ongoing): Advising regarding coronial procedure in relation to deaths which occur foreign jurisdictions where a body has not been recovered.
Medical inquests
PW (2019): Inquest into the death of a middle-aged man from a myocardial infarction.  The deceased had undergone electrocardiograms (ECG) on and prior to the day of his death. The nursing and medical staff who reviewed the ECG had ignored indicators of the impending silent ischaemia.  The Coroner made critical findings about the assessments carried out by the nurse and the anaesthetist. The case raised complex issues of medical evidence, both in relation to the standard of treatment and whether it contributed to the deceased's death, given that the deceased had a long and complicated medical history. 
NS (ongoing): Inquest into the death of a middle-age woman with bi-polar disorder who was sent to prison despite presenting in a highly concerning manner.  As a result of her mental instability, she refused to comply with her medication, including that which had been prescribed to address her elevated blood pressure.  She suffered a heart attack shortly afterwards. The Family contend that the mental and physical health assessments were inadequate leading to the decision to send her down the custodial pathway and in relation to the medical care and attention she received once in prison.
PM (2019): An Article 2 Inquest with a Jury about a man, known to suffer epileptic seizures, who was released from custody without his anti-epileptic medication. He suffered a seizure minutes after his release from custody and drowned in a ditch.  The main disputed issue was whether the failure to provide anti-epileptic medication had caused the partial seizure that precipitated the deceased's collapse.
Mental health-related inquests
JE (2019): Inquest arising from the death of a middle-aged woman who jumped from a building days after a consultation with a GP regarding her worsening mood.  The Coroner recorded a narrative conclusion and summarised that the deceased was known to have chronic depression but was never referred to community mental health services even though it would have been appropriate to do so.   
VB (ongoing): Article 2 inquest about a young woman with schizophrenia and a known suicide risk who committed suicide after having been refused treatment. 
Social care
AS (ongoing): Frederick is currently instructed to represent the family of a child who was killed by his mother in relation to systemic and operational failings in the local child social care system. This inquest will hear evidence from a wide range of state organisations with input in the referral process, and consequently is likely to involve a large number of interested persons.  
JB (2019): Inquest into the sudden death of a six-month year old infant who was found lying motionless next to his intoxicated mother.  The inquest focused on the immediate circumstances of the baby's death, including whether overlaying had occurred, as well as the broader question of whether social services should have intervened earlier to protect the child from the mother who was known to pose a risk to her children due to her mental instability, substance misuse, and neglect. 
Deaths at work/health and safety
MA (ongoing): Article 2 inquest into the death of a builder who fell through a roof. Raises complex issues regarding compliance with health and safety legislation.
Personal Injury
Frederick deals with a wide range of personal injury claims, including cases with an international dimension.  He has acted in cases arising from road traffic claims (including Motor Insurers' Bureau (MIB) cases, insurance issues, credit hire and fraud), employers' liability cases and public liability claims (such as occupiers' liability and public authority claims). He is able to utilise his experience and knowledge in this field when representing families at inquests.
Frederick regularly represents vulnerable claimants and tries to combine a friendly, approachable manner with sensitivity towards them.  He also has a busy paperwork practice which includes drafting of pleadings, advices on liability, quantum procedure and tactics, schedules and counter-schedules.
Recent cases include:
A claim in negligence against boiling inspection and installation companies for causing the carbon monoxide poisoning of a family as a result of failures to properly install or inspect a new boiler.

A claim on behalf of a cyclist, who sustained injuries following a crash caused by a significant pothole, against Transport for London for their failure to maintain the road in accordance with section 41 of the Highways Act 1980. 

Travel sickness claims. Frederick has represented a number of claimants in bringing claims against package tour companies who provided unsuitable food at all-inclusive buffet resorts, resulting in gastric illness.

Junior counsel in a claim against Devon Fire Rescue Service for injuries resulting from their failure to abide by health and safety regulations in the training of their employees.

Fatal accident claims. He has experience advising and settling pleadings in claims under the Fatal Accidents Act 1976 and Law Reform (Miscellaneous Provisions) Act 1934. 

Infant approval hearings. Frederick has advised and represented minors in a number of personal injury cases.  Frederick recently acted in a hearing which required a complex assessment of the quantum of damages to which children who were sexually abused were entitled in order to vindicate their rights under Article 3 ECHR.

Assaults. Frederick has drafted pleadings and advised in relation to several cases in which individuals have been assaulted by members of the public and law enforcement.

Nursing care. Frederick has acted in two cases regarding failures in nursing care.  In one case, nursing staff at a care home failed to notice that a resident with dementia was suffering from immense discomfort due to a bone that was protruding out of her skin.  In another case, the nursing staff failed to treat or respond to acute osteomyelitis.
Actions Against the Police
Frederick has experience in pursuing civil actions against the police for malicious prosecution, false imprisonment, unlawful detention and assault. He also has experience with pursuing claims for damages under the Human Rights Act 1998.
He is instructed in a case against the police for granting bail to an individual who had a known history of deliberately transmitting HIV within the gay community, and went on to become the first person to be jailed for deliberately infecting men with HIV in the UK.
He has been instructed in several cases regarding the police's failure to conduct an effective investigation into sexual crimes.  In one case, a £30,000 settlement has been agreed, subject to the court's approval, for breaches of the procedural obligations under Article 3 arising from failures to investigate complaints of sexual abuse.
Recently, he was instructed in a case against the police for a failure to conduct a proper investigation into a vulnerable child who was abducted by her radicalised brother and taken to Egypt in 2014.   At this stage, the Frederick is involved with directing police to re-open the investigation into the abduction in order to determine whether the child is still alive.  This is an extremely wide-ranging case which raises complex legal issues in relation to extradition, investigations in to child abduction, terrorism and radicalisation, inquests into deaths which occur in foreign jurisdictions where a body has not been recovered, and international policing protocols.
Industrial Disease
Asbestos disease forms the main part of Frederick's industrial disease practice, where he is comfortable acting as a sole junior, or assisting leading counsel.  Most recently, he was instructed in a show cause hearing in the High Court concerning a claimant who contracted Mesothelioma and was in need of urgent immunotherapy treatment.
Immigration
Frederick represents claimants in immigration proceedings, including deportation appeals and judicial review hearings before the First-Tier Tribunal and Upper Tribunal (Immigration and Asylum Chamber).
Because of his other areas of expertise, Frederick is particularly well-placed to provide advice and representation to victims of torture, trafficking, or those suffering from mental illness. 
Employment
Frederick has experience advising and acting for claimants across a wide range of employment law matters, including claims for discrimination, whistleblowing, blacklisting, and unfair dismissal. He has particular experience with cases combining employment and personal injury issues.
Frederick is currently on a part-time secondment at the Rail, Maritime and Transport workers' union (RMT), where he is advising members on a range of industrial disputes.
Recently, he was instructed in a case concerning discrimination and blacklisting of a gay employee as a result of his sexual orientation, which raised complex data protection issues.