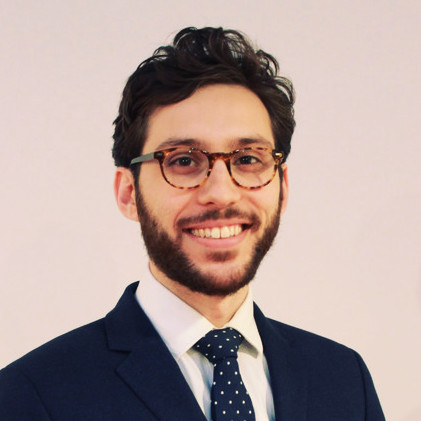 Frederick undertook pupillage at a leading civil law chambers where he gained extensive experience of clinical negligence cases.  He regularly drafted statements of case and assisted supervisors in matters across a wide range of courts and tribunals.
Frederick has represented numerous claimants in the Social Security Tribunal.  Through this work, he has handled cases involving complex and long-lasting medical conditions and disabilities.  He also has experience dealing with medical evidence in asylum claims, many of which raised issues of severe illness and trauma following allegations of torture and degrading treatment.  
Frederick regularly appeared in court as a second-six pupil and is experienced in personal injury and civil applications.  
Before joining the Bar, Frederick worked for a number of organisations, including the Habeas Corpus Project.  He also worked on a pro bono basis for the School Exclusion Project, acting as a legal lay representative for the parents of excluded pupils at hearings in front of school governors and independent review panels.  Frederick is currently the director of Lawyers Against the Repeal of the Human Rights Act (LARHRA), a campaign group comprised of legal academics and practitioners whose objective is to protect the HRA.
Frederick spends his spare time making and eating hummus, ice skating, and singing folk music.
Personal Injury/Clinical Negligence
Frederick has experience advising and acting for claimants across a wide range of personal injury work, including claims for noise-induced hearing loss ("NIHL"), industrial disease, travel injury, credit hire, and road traffic accidents. 
He has acted as lead counsel in claims concerning dental and plastic surgery, treatment of gastric-intestinal illnesses, along with failures to diagnose chronic blood-related conditions such as haemochromatosis. He is currently instructed in a case dealing with the scope of doctors' duty of care in respect of children of patients with genetic disorders. 
He has assisted leading counsel in cases concerning severe brain injuries, and in relation to a claim against the Ministry of Defence about soldiers who were deployed to Afghanistan without appropriate chemoprophylaxis.
He has extensive advocacy experience, not least from his inquest work, where he has acted as sole counsel in a complex and high-profile two-week inquest.
Most recently, he was instructed in a show cause hearing in the High Court concerning a claimant who contracted Mesothelioma and was in need of urgent immunotherapy treatment.
Actions Against the Police
Frederick has experience in pursuing civil actions against the police for malicious prosecution, false imprisonment, unlawful detention and assault. 
He also has experience with pursuing claims for damages under the Human Rights Act 1998.
Inquests
Frederick represents bereaved families in coronial proceedings.
Because of his other areas of expertise, Frederick is particularly suited to inquests into death at work or in prison, deaths following medical treatment, or deaths related to mental illness.
Frederick acted in a high-profile two-week inquest into the death of a prisoner at HMP Garth where the jury found that medical staff had caused the prisoner's death by their neglect.  The inquest prompted multiple referrals to professional disciplinary bodies and a Prevention of Future Deaths report being sent to the head of NHS England (Inquest into the death of Anthony Robinson).
Most recently, he was instructed to represent the family of a child who was killed by his mother where there were apparent systemic failings in the local child social care system (Inquest into the death of Archie Spriggs).
Immigration
Frederick represents claimants in immigration proceedings, including deportation appeals and judicial review hearings before the First-Tier Tribunal and Upper Tribunal (Immigration and Asylum Chamber).
Because of his other areas of expertise, Frederick is particularly well-placed to provide advice and representation to victims of torture, trafficking, or those suffering from mental illness. 
Employment
Frederick has experience advising and acting for claimants across a wide range of employment law matters. He has particular experience with cases combining employment and personal injury issues.
Publications
R (Citizens UK) v Secretary of State for the Home Department [2018] EWCA 1812, Judicial Review, (2018)

Structural Procedural Review: An Emerging Trend in Public Law, Judicial Review, (2017)

Contributor to the UK Human Rights Blog.