Nancy Hollander Honoured at the Vietnamese Women's Museum
Today, International Women's Day 2019, we are honoured to announce that the Vietnamese Women's Museum, Hanoi, has honoured Doughty Street International Associate Tenant Nancy Hollander, and it now contains a 'Nancy Hollander Archive' with historically significant material from a landmark visit which took place in 1965.
In 1965 Nancy was the student representative to a Women's Strike for Peace delegation that met with members of the National Liberation Front and women from what was then North Vietnam, through the Vietnam Women's Union. They met for ten days in Jakarta, and had meetings with President Sukarno and others. This was the first meeting of US and Vietnamese women during the war. After this, Nancy spoke in various places in the US in an effort to end the war, discussing what she had learned about civilian casualties from the women, raising much-needed awareness.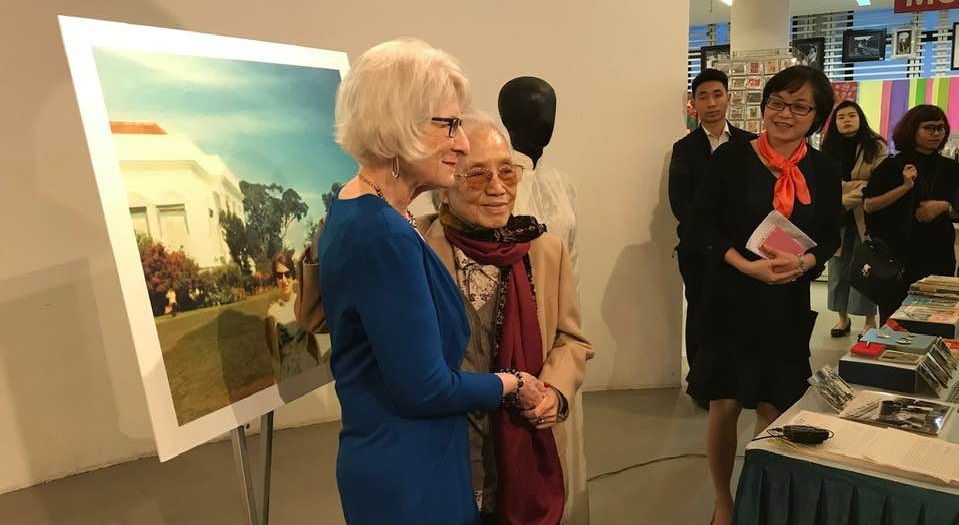 Ever since, Nancy has had a box containing her notes from the meetings, press releases, pamphlets, scarves, political posters and letters back and forth to the women for several years after. The contents of this box have been donated to the Vietnamese Women's Museum and they have now opened an archive dedicated to this material, known as the Nancy Hollander archive.
This week, the museum hosted a Ceremony of Receiving Objects to formally receive and welcome the materials, and thank Nancy. 
The women from the US delegation have all passed away, apart from Nancy, and only one of the Vietnamese women is still alive, the former Vice President of Vietnam,  Madam Nguyen Thi Binh, who joined Nancy at the Ceremony. 
Kate Beattie, Chair of the Doughty Street Chambers' International Women's Day Steering Group, said:
"We are always proud that Nancy Hollander is an associate member of Doughty Street Chambers. For many years her work in international law and criminal defence has been groundbreaking and inspirational, including acting for prisoners in Guantanamo Bay and for Chelsea Manning. We are delighted that her long history of campaigning work has been recognised and honoured for International Women's Day 2019."
You can read more about Nancy's work here.