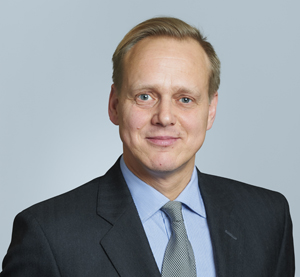 Jonathan specialises in media, publication and information law with a particular focus on social media and online libel and privacy. He has a busy practice that includes both claimant and defendant work in cases involving defamation, misuse of private information, breach of confidence, harassment, the Data Protection Act 1998 and the Freedom of Information Act 2000.
In addition to Jonathan's core practice in media law, he has experience and accepts instructions in the fields of public and employment law.
Jonathan can be instructed directly in suitable cases under the Bar's Direct Access scheme.
Media, Privacy and Information Law
Jonathan regularly appears in the High Court, Court of Appeal and in the Upper Tribunal, and advises clients including individual and corporate claimants and defendants, and defendant publishers. His work takes in private law cases in defamation and misuse of private information as well as advising and acting for publishers in seeking access to court hearings and/or documents.
Jonathan has a particular specialism in cases involving social media and other mass publication platforms. He regularly speaks and contributes articles in the fields of data protection, data ethics and surveillance powers.
Notable cases include:
Ahuja v Politika & Ors [2015] EWHC 3380 (QB);  [2015] WLR(D) 494 Counsel for the successful defendant Serbian newspaper in an application to set aside permission to serve proceedings in defamation and misuse of private information out of the jurisdiction. The case was the first in which section 9 of the Defamation Act 2013 was considered.

Re C (A Child) (Application by Dr X and Y) [2015] EWFC 79 An 'unprecedented' (according the President of the Family Division) application by a psychiatric expert in care proceedings to be permitted to use documents in public so as to rebut negative comments being made about him in the media, including by the mother. Jonathan acted for the mother (led by Nicholas Bowen QC) in successfully resisting the application.

R (on the application of Richmond Pharmacology Ltd) v Health Research Authority [2015] EWHC 2238 (Admin), (2015); All ER (D) 288 Instructed by the charity Sense About Science to intervene in a judicial review centring upon the extent to which the Health Research Authority had properly communicated the legal duties upon those conducting clinical trials to make public certain information. 

Garden & Lewis v Lewis & Byng  [2015] EWHC 478 Acting for the successful defendants in this relatively complex defamation trial arising out of publications on blogs and social media relating to Steinerism and Steiner education.

Ecclestone v Khyami & Ors [2014] EWHC 29 (QB) A case involving competing cross claims in privacy, harassment and conversion (in relation to a Lamborghini).

Kearns v Kemp; Twitter Inc. [2013] EHWC 4093 (QB) Acting for the successful defendant in seeing off a claim in libel arising from remarks on the social networking site Twitter. Jonathan successfully obtained indemnity costs against the Qatar-based claimant.

McGrath v Independent Print Limited [2013] EWHC 2022 (QB); (2013) 163(7574) NLJ 20 Counsel for the defendant newspaper The Independent in a claim brought in respect of its report of prior proceedings involving the same claimant.

Cairns v Modi; KC v MGN [2012] EWCA Civ 138; [2013] 1 WLR 1015; [2013] EMLR 8 Counsel for the defendant newspaper The Independent in a claim brought in respect of its report of prior proceedings involving the same claimant.

Cairns v Modi [2012] EWHC 756  Now a leading case on damages in defamation, particularly where publication is online. Counsel for the appellant (led by Hugh Tomlinson QC).

McGrath & Anor v Dawkins & Ors [2012] EWHC B3 (QB) Counsel for a defendant blogger and campaigner in proceedings relating to publications in online discussion forums hosted by Amazon and by the rationalist Richard Dawkins. 

Hallam Estates v Baker [2012] EWHC 1046 (QB) A case involving permission to serve defamation proceedings outside the primary life of the claim form.

Henriksen v Pires [2011] EWCA Civ 1720  Acting for the successful respondents in an appeal from an injunction in harassment.

Howard Jones v Tate [2011] EWCA Civ 1330 Counsel for the successful appellant in a case relating to remedy in a breach of contract dispute.

Essentially Different Limited v Bank of Scotland Plc [2011] EWHC 475 (Comm) Counsel for the successful claimant start up software company in proceedings for breach of a loan agreement.