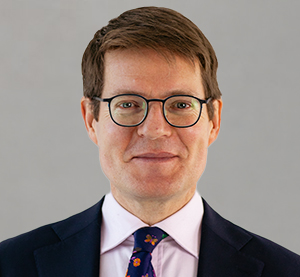 Since 1997 Nick Stanage has specialised in actions and complaints against the police, inquests, public inquiries, human rights and judicial review. For the UN he advises governments, judiciaries, prosecution and police services on criminal justice, fair trial rights and human rights. Fluent in French and Spanish, he has been instructed to work as an independent legal expert in 17 countries from Colombia to Cambodia.
Chambers and Partners Guide to the UK Legal Profession and the Legal 500 have described him as 'highly cerebral, calm and assured', 'a really fantastic trial barrister' with 'the canny knack of communicating in plain English and getting his point across in the most effective manner possible', 'a compelling advocate whose cross-examinations are very astute', 'an outstanding natural orator and has a great rapport with clients', 'charismatic and knows how to get the best out of the client on the stand, and the worst out of the defendant in cross-examination' and 'one of the finest legal minds at the Bar'. Chambers and Partners have recommended him for the last 16 years and says "When you instruct him you know you are going to have the ear of the judge".
Nick Stanage is public access qualified and authorised to litigate. You can instruct him to take all necessary steps in litigation and at hearing or trial without the need for a solicitor.
He sits as an Assistant Coroner and as a Legally Qualified Chair of Police Misconduct Hearings. He is a consultant to the UN Institute of Training and Research, and is on the UN Experts Roster for Rapid Response. He was shortlisted to be the member for Western Europe on the UN Working Group on Arbitrary Detention. Nick is a deployable civilian expert and criminal justice advisor to the UK Government's Stabilisation Unit. He lectures at professional and judicial conferences in the UK and abroad.